Current and recent lineup:
Sarah Clarke - violin
Elizabeth Cowper - piano, keyboard, guitar, recorder
Elan Dresher - guitar, harmonica, recorder, accordion, spoons, 6-string banjo, bonhomme gigueur
Daniel Currie Hall - cello, bass, guitar
Manami Hirayama - flute
Angelika Kiss - violin
Christina Kramer - clarinet, bass clarinet, saxophone, spoons
Jessamyn Schertz - violin
Michael Szamosi - percussion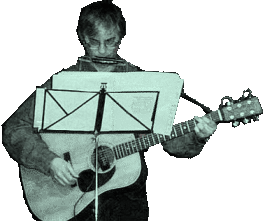 Friends, past members, and sometime collaborators:
Susana Béjar - violin
Suzanne Bélanger - voice
David Bennett - guitar
Jun Mo Cho - keyboard, guitar
Barry Freeman - voice
Chiara Frigeni - pasta, moral support
Carrie Gillon - clarinet
Mohammad Haji-Abdolhosseini - piano
Vince Halfhide - guitar
Bobby Hsu - flute, saxophone
Rebekah Ingram - keyboard, recorder
Bridget Jankowski - horn, trumpet
Wenckje Jongstra - clarinet
Iza Kamnitzer - violin
Catherine Kitto - voice, choreography
Annick Morin - recorders
Nicole Rosen - violin
Iryna Osadcha - voice, guitar
Robert Schmaus - guitar, bass
Stephen Smith - mandolin
Ron Smyth - accordion
J. C. Szamosi - recorders, percussion
Ruthie Cowper Szamosi - percussion
David Wilson - whistles
Zsuzsa Wilson - violin, piano
F-Zero plays music from an ever-increasingly wide variety of traditions: English, Irish, Scottish, Ukrainian, klezmer, Bengali, Welsh, Maori, Finnish, Swedish, reggae, baroque, French Canadian, English Canadian, Egyptian, Japanese ...and whatever else we may be called upon to learn for our next gig. The band plays at departmental receptions, conferences, retirement parties, thesis-defence parties, and any other plausible excuse. We also enjoy tinkering with tunes, on the principle that just about anything can be turned into klezmer if you play it in the right mode.
In 2002, F-Zero recorded a CD called The Olive Sessions:

Susana Béjar - violin
Elizabeth Cowper - keyboard
Elan Dresher - guitar, harmonica, recorders
Daniel Currie Hall - cello, bass
Manami Hirayama - flute
Christina Kramer - clarinet
Robert Schmaus - guitar, bass
Michael Szamosi - percussion

Track listing:

Gallopede / The Tannerman
The Ashgrove
Holland's a Fine Place
Mari's Wedding
Both Sides the Tweed
Phoolay Phoolay Dhalay Dhalay
Farewell to Nova Scotia
La Bastringue / St. Anne's Reel
Growling Old Man and Woman
Viys'kova / Jenny Lind / Polkas
Divchino moya / Chabans'koho kozachka
Waltz from Levkivka
Polka koketka / Rezvost'
Tantz, Tantz, Yidelekh! / Kolomiyka
A Nakht in Gan Eydn
Terk in Amerike
In Djumalan / Ya Mustafa
Lamma Bada Yatathanna
Divisions on Erev Shel Shoshanim
El-gutrey wagef / Kalu raglayim

Excerpts from the CD (playable with Macromedia Flash Player):

Divisions on Erev Shel Shoshanim
Original tune by Y. Hadar, divisions by B. E. Dresher
Both Sides the Tweed
Dick Gaughan, arr. D. C. Hall
Lamma Bada Yatathanna
Traditional Andalusian, arr. F-Zero
Kolomeyke
Traditional Ukrainian/Yiddish, arr. B. E. Dresher
Photos from the Second International Conference on Contrast in Phonology (May 2002):
| | | |
| --- | --- | --- |
| | | |
| Robert, Manami | Elan | Robert |
| | |
| --- | --- |
| | |
| The Band | The Audience |
---
Photos from Celtic Music of All Cultures, The Attic, University of Toronto at Scarborough, January 2002:
| | |
| --- | --- |
| | |
| Elan, Christina, Manami, Susana | The Maestro |
---
Older photos:
| | | |
| --- | --- | --- |
| | | |
| Susana | The band at AFLA VI | David |
| | | |
| --- | --- | --- |
| | | |
| Judith, Elizabeth | Daniel, Elan, Susana | Ron, Elan |
| | | |
| --- | --- | --- |
| | | |
| At Elaine Gold's thesis-defence party | David, Jun Mo | Michael |